LuxArrow™
TRY FOR 30 DAYS - RISK FREE
FREE FedEx Express Shipping
---
---
Illuminate Your Memories with Memory Function and Versatile Lighting
Let nostalgia take over as the memory function retains your preferred brightness, turning every switch-on into a journey down a well-lit memory lane. Choose your emotional hue with Warm Light, White Light, or Warm White Light, and let logic guide you with the long-press brightness adjustment, ensuring the perfect ambiance for any moment.
Feel the Freedom with 2-hour fast Fast Charging
Elevate your emotions as you witness the Arrow Cordless Lamp effortlessly charging to full glory in just 2 hours. The 3000 mAh battery whispers promises of 15-40 hours of pure illumination, allowing you to bask in the warm glow without the constraints of cords. Logic steps in with an intelligent overcharging prevention feature, ensuring the longevity of this luminous companion.
Brave the Elements with IP65 Splash-Proof Design
Feel the thrill of versatility as the Arrow Cordless Lamp fearlessly faces the elements with an IP65 splash-proof rating. The rubber-sealed USB charging port stands as a logical barrier against rain and dust, allowing you to place this emotional beacon anywhere your heart desires – be it in the cozy confines of your home or the vast expanse of the great outdoors.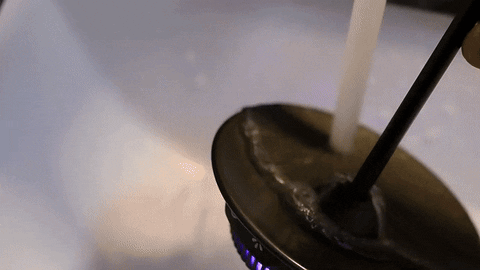 Indulge in Elegance with Premium Cordless Design
Let the elegance of the aluminum body and sleek design tug at your emotions, transforming any space into a haven of sophistication. This cordless luminary is not just about aesthetics – it's a logical choice for those who seek portability, durability, and functionality. Your heart will find solace in its premium features, while your mind appreciates its practicality.
Versatile Brilliance for Every Setting
Elevate your world with the Arrow Cordless Lamp – a beacon of style and functionality adaptable to any scenario. From home elegance to dining delight, hotel chic, outdoor adventure, and cafe coziness, this lamp seamlessly integrates into diverse settings. Illuminate your space with the perfect blend of versatility and sophistication.
Product Features:
Enchanting Ambiance

Immerse yourself in the enchanting glow of the Arrow Cordless Lamp's RGB feature, creating a magical ambiance that stirs emotions of wonder and delight.

Premium Design

Crafted with a sleek aluminum body and enhanced by RGB technology, this lamp not only captivates hearts but also ensures durability and cutting-edge sophistication.

Effortless Elegance

Experience the joy of effortless elegance as the cordless and RGB design adds a touch of magic to your surroundings, sparking emotions of creativity and style.

Fast Charging Power

Logic meets convenience with a 2-hour fast-charging chip, providing up to 40 hours of radiant illumination and dynamic RGB colors for an uninterrupted and mesmerizing experience.

Versatile Adventures

Ignite the spirit of adventure with a lamp that seamlessly transitions from indoor elegance to outdoor escapades, offering a spectrum of RGB colors that evoke emotions of wanderlust and excitement.

Splash-Proof Assurance

Logical design choices, such as an IP65 splash-proof rating, ensure the lamp stands resilient against the elements, making it a practical and visually stunning choice for any environment.

Memory of Light

Create lasting memories with the lamp's memory function, bringing back the perfect RGB brightness settings every time you illuminate your world, fostering emotions of nostalgia and personal connection.

Multipurpose Brilliance

The Arrow Cordless Lamp isn't just a lamp; it's a versatile brilliance that adapts to various settings, blending emotional allure, practical functionality, and the mesmerizing magic of RGB lighting.
Product Specification:
Color Temperature(CCT): 4200K±400K

Lamp Body Material: ABS
Lamp Luminous Efficiency(lm/w): 70LM
Lamp Luminous Flux(lm): 70LM
Warranty: 1-Year
Size: 15 inch, 4 inch

Certification:

RoHS, CE, FCC



Light Source: LED
Support Dimmer: Yes
Control Mode: Switch Control, Touch Control
Lifespan (hours):

3500h



Working Time (hours): Up to 40 hours after full charging
For a limited time, we are offering free shipping to the United States, United Kingdom, and Australia.
Shipping To canada: $7.46 USD
Our standard shipping time is typically 5-8 business days. 
For more information view our full Shipping Policy Here.
Returns
Your satisfaction is our number one priority, that is why we are proud to offer 30 days money back guarantee on all of our products.
For more information on view our full Refund Policy Here.
If you need assistance, please reach out to us at support@iluminating.com and we will be happy to help!